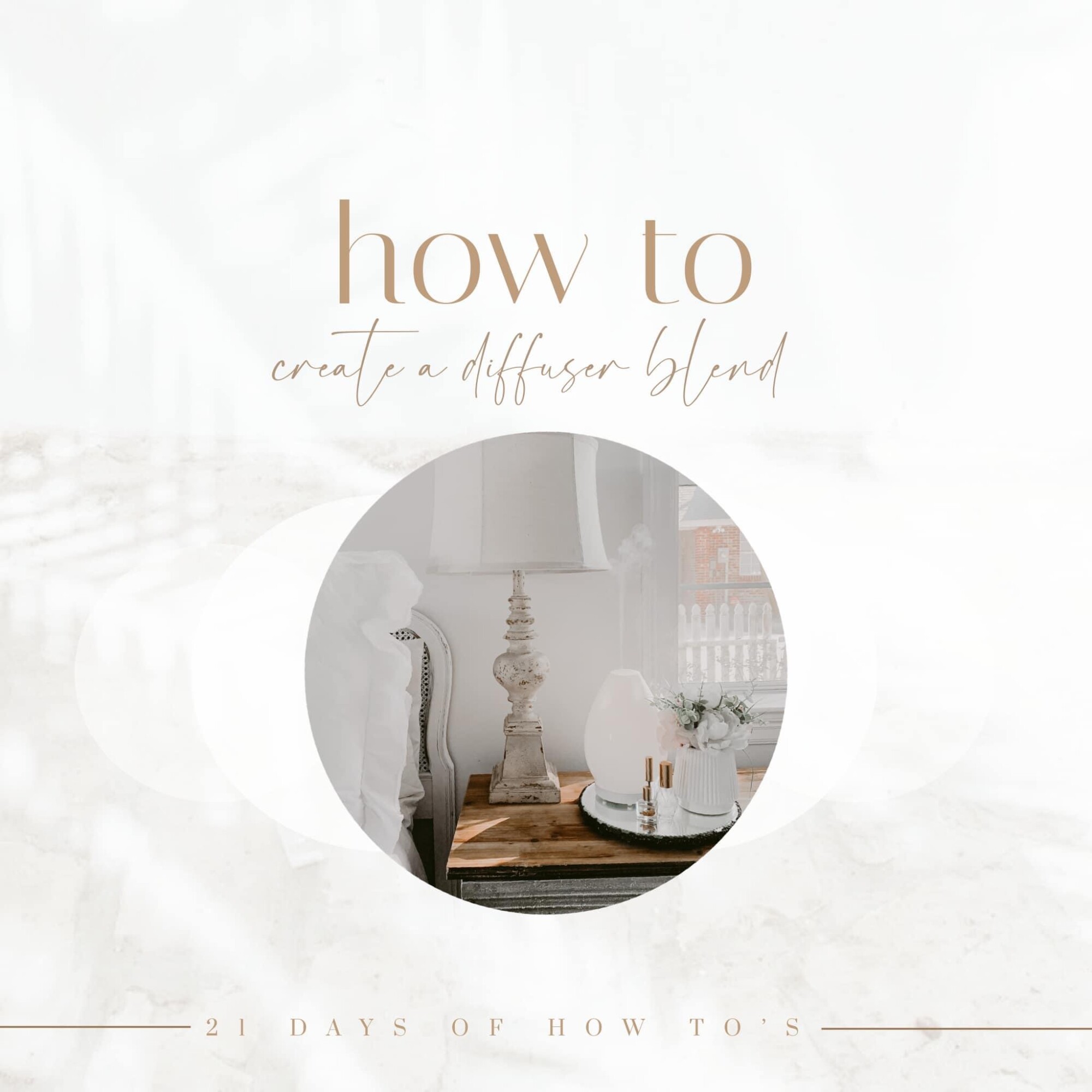 #4️⃣ of our "How to Series"

🏮How to mix your own blend

Diffusing is so much more than just making a room smell good. Diffusing oils help support the body's natural healing responses. Diffusing can assist in immune support, emotional support, a restful night's sleep, keeping your home purified by keeping the harmful grossness away, and so much more.

💪🏻 DIFFUSING FOR IMMUNE SYSTEM BOOST-
The immune blend consists of choosing any 1-2 of these:
• Thieves
• Immupower
• Frankincense
• Lemon
• Purification • Tea Tree
• Melrose
• Cassia

💨 Respiratory Support
• Raven
• RC
• Peppermint
• Dorado Azul
• Eucalyptus (for the adults)
• Sniffleease

💜 DIFFUSING FOR EMOTIONAL SUPPORT-

NEVER underestimate the power of diffusing oils when it comes to mood and emotional well being. Our sense of smell is directly intertwined and connected to the exact places in our brain that are responsible for emotional response and regulation. Have you ever smelled a certain smell that took you to a place of relaxation or triggered a happy memory for you? That's because of our fabulous amygdala. Our olfactory nerve is directly connected to this part of our brain that stimulates memory and emotional triggers.

Don't knock it till you try it! Next time you're feeling down in the dumps or just not yourself, grab some oils and get to diffusing!

Typically, most oily users will grab 1-2 oils and add 4-5 drops of each into the diffuser. If you can't think of what to use, go for the name of the oil! Remember, they were specifically formulated to assist the body's functioning and response to what they were named after! An example would be: If you're feeling stressed out, grab Stress Away! If you're feeling mentally blocked, grab Clarity YL makes it so easy!

Some favorite emotional supporting oils are:
• Joy
• Valor
• Peace and Calming
• Stress Away
• Acceptance
• Highest Potential
• Gratitude
• Envision
• Grounding
• Frankincense
• Surrender
• Release
• Motivation

Whenever diffusing any of these oils, pause for a minute, take a few deep breaths, close your eyes and attach a favorite memory to this moment and smell. That way, each time you diffuse, your brain will trigger the happy memory and emotional response that you have trained it to recognize!

What's your favorite oil to grab for emotional support??

🏠 DIFFUSING FOR A ROOM REFRESH-

Okay, so it really comes down to personal preference when diffusing for the smell good effect. However, there are a couple of tips to get you started. Typically, when diffusing a more floral scent, you don't want to go too overboard. You can balance many of the floral scents with something more citrus and/or woodsy smelling. For instance, you can add 3-4 drops of a floral and 1-2 drops of a citrus/woodsy smelling oil.

Here's a quick guide to help decipher...

🌸Floral:
• Joy
• Geranium
• Yang Ylang
• Patchouli
• Jasmine
• Rose

🍊Citrus:
• Lime
• Citrus Fresh
• Tangerine
• Grapefruit
• Lemon
• Lemon Myrtle
• Orange

🌲Woodsy:
• Northern Lights Black Spruce
• Sacred Mountain
• Idaho Blue Spruce
• Believe
• Pine
• Cypress

💤 DIFFUSING FOR SLEEP SUPPORT-
Man oh man, use them oils before bed! DIFFUSE DIFFUSE DIFFUSE! Grab 1-3 of any of these oils below, use 3-6 drops total, and find your favorite single and/or combo to set the tone for a great nighT's sleep!

Favorite oils for bedtime:
• Lavender
• Valor
• Cedarwood
• Frankincense
• Peace and Calming
• Vetiver
• Roman Chamomile
• Gentle Baby
• White Angelica
• Rutavala

✅ QUICK DIFFUSING GUIDE-
• Just like smelling certain seasonings while cooking to help you come up with what may work well together, it's the same with picking out and trying oils to diffuse. Grab a few oils and take some whiffs. Try them out and see! Start out small then go from there! Be sure to write down to remember your favorite oily diffuser recipes!

• Remember to balance-- balance the floral with the citrus and woodsy
• Grab and decipher based on the names of the created blends
• Starting out, stick to around 5-6 drops and if using blends, equally distribute based on each
smell you prefer over the other
• Create a dropper bottle with your favorite blends and place it next to your diffuser for a quick grab!

What are some of your favorite blends to diffuse?