Feb 8, 2021 05:12 PM Central
Jenifer Parris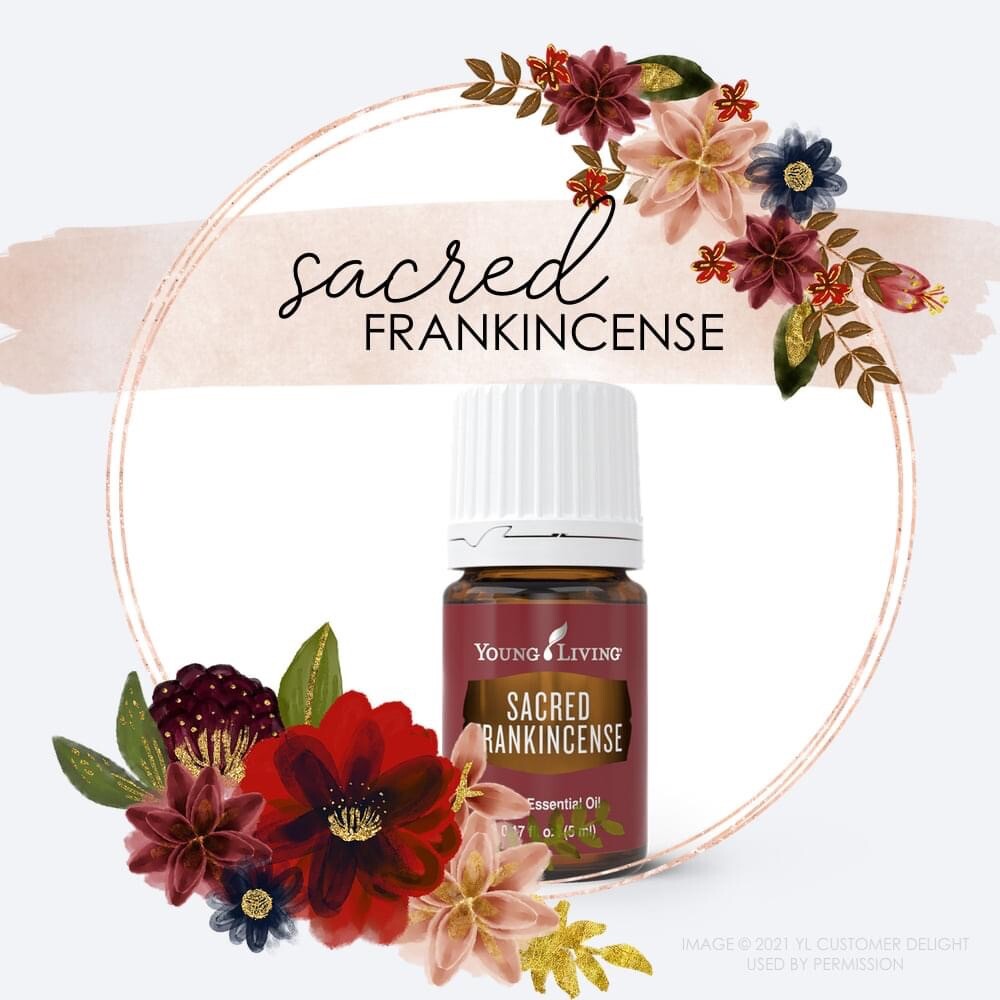 5 ML SACRED FRANKINCENSE - FREE WITH 300 PV ORDER THIS MONTH
It's no surprise that Frankincense (Boswellia carterii) has been sought after since ancient times. The complex aroma of this oil can elevate many aspects of your life. Diffuse Young Living Frankincense oil to refine your sense of purpose or add it to your beauty routine for a luxurious experience.
Frankincense essential oil has an earthy, uplifting aroma that's perfect for grounding and spiritual connectedness. Create a safe and comforting environment when you diffuse or inhale this empowering oil—a perfect opportunity to collect your thoughts. When you seek purpose or engage in prayer or meditation, use this oil to enhance your experience.
In addition to elevated spiritual experiences, the benefits of Frankincense essential oil include maintaining radiant skin. Its ability to smooth the look of healthy skin makes this oil a key part of our Boswellia Wrinkle Cream.
Sacred Frankincense essential oil comes from the distillation of the resin of the Boswellia sacra frankincense tree. This oil is ideal for those who wish to take their spiritual journey and meditation experiences to a higher level.
HISTORICAL USE OF FRANKINCENSE
Frankincense is probably one of the most well-known aromatic plants of the Bible! Most people are familiar with it being one of the gifts brought to the Christ Child at His birth, and it is mentioned many times in the Old Testament as well? In fact, any time it mentions incense burning in the temple, it is referring to the same aromatic plant from which we get Frankincense essential oil!
Frankincense is recorded as being an important medicinal plant in many ancient cultures. The Greeks, Romans, Egyptians, and Israelites all used Frankincense as part of their worship, and it was often used for cleansing and purifying after a baby was born.