May 27, 2020 03:02 PM Central
Jenifer Parris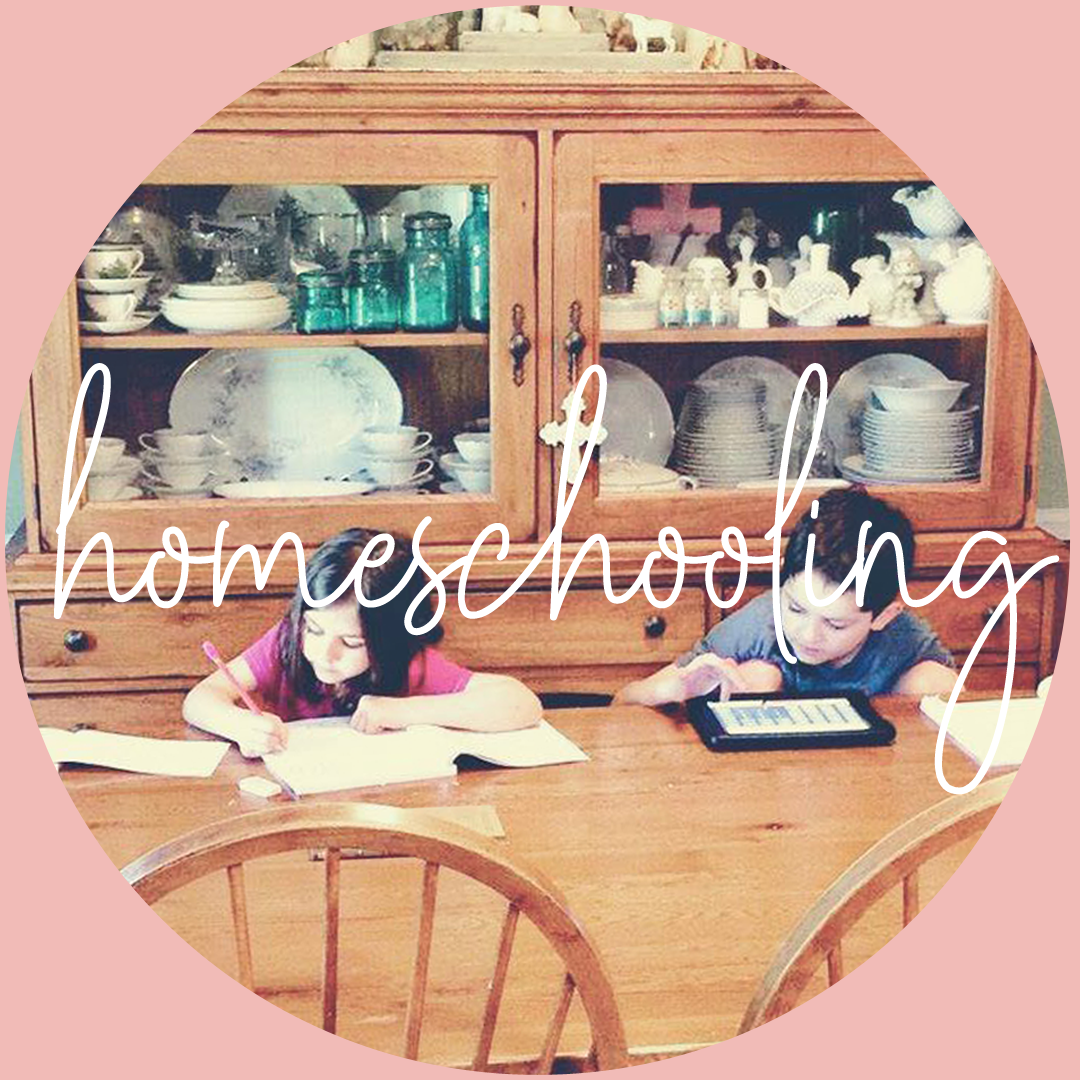 Homeschooling is quite the journey! We started homeschooling in 2010. Wow, I've been a homeschooling momma for almost 10 years...go me! HA!
I get lots of questions from friends who have come to the point they, for whatever reasons, have decided to homeschool. Everyone has their own motivations for doing school at home and none of them are wrong! You do you friend! What's best for your family is what's best for YOUR family.
I wanted to share a quick list of curriculums we have used over the years. That's usually the first thing friends ask about.
We started out with
My Father's World
. I needed something that was an all in one for Ellie's first year. I was so scared I'd mess it all up and she'd never learn to read. HA!
The next year we switched to
Rod & Staff.
Ellie loved it and it was easy for me to implement. It was ALL worksheet based though. Be prepared. I knew that it would never work for my Ethan so we ended up switching back to MFW when he was ready to start school and stayed with it for a while.
We stuck with My Father's World for several years and had no complaints until momma got overwhelmed. I needed a more student driven curriculum and somehow I ran across the
Robinson Curriculum
. It was just what I was looking for! I loved that my kids could get started each day without my help and that I could take care of the baby and things around the house, all while they got their schoolwork completed. My only issue was having a child who was NOT motivated to get his work done on his own. We had lots of issues that I realized a little too late. It was not the curriculum...totally my fault for not checking behind him faithfully. Oops.
From there we switched to
The Good and the Beautiful
and we are LOVING it! It's a great combination of student-led and momma-checked! I do encourage the children of mine that CAN to check their own work and to be self-sufficient in their schooling. For the children that momma needs to work closely with, I still do that.
For math, we started out using Singapore Math. I really loved the workbooks but Ellie was in tears daily. It just was not a good fit for us. We then switched to old-school, classic Saxon hardback textbooks. I usually find them on eBay or from friends! I'm so glad we switched! It has been a great fit for our big kids! They read the lesson themselves, complete the work and check their answers. They can ask me questions when they need to but I normally direct them back to the appropriate lesson text and talk them through figuring it out themselves. My goal is to help my children learn to LEARN!
For our littles with special needs we use a combination of things. Each child's needs are so different so if you'd like to chat about options count me in!
HERE'S WHAT WE LOVE FOR THEM:
Science and History have been more of a literature based approached for us after we stopped using My Father's World. I loved the method of delaying science in the Robinson Curriculum and we have stuck with that over the years.
Our oldest is using
Easy Peasy All-In-One-Highschool
for
Biology
and
World History
. She is a motivated self starter so this has worked well for her. In looking towards the future of siblings coming behind her, next year we are switching to history and science with
Christian Light Education
. I love that the curriculum is broken down into small packets to use for the entire year. I'll keep you posted on that!
There is also lots of homeschooling discussion about whether or not you need a cover school. Laws are different in each state. Please be sure to check the laws in your area as you make decisions. In Alabama, we are not required to have a cover school. We dropped our cover a few years ago and do school independently now. Be SURE you are getting answers from a reputable source. There are lots of scare tactics often thrown out by local school systems. Just saying..... ;-)
I'd love to help if you have questions! Feel free to drop a comment or question below!